Become My Affiliate
Earn a 50% Commission on Every Sale!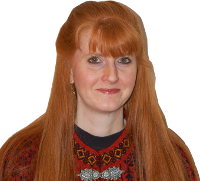 I'm so excited to introduce you to my affiliate program! This program will enable you to get 50% commissions of everything you sell. I will give you all the tools you need, so that it will be as effortless for you as possible. (And you don't need to use any of it if you'd rather say your own thing.) I will be including articles that you can use on your website, blog, e-mails, or newsletters. You can put your own affiliate link on the end of the article to help you make sales.
I will also include YouTube videos that will sell my product for you. Under the video you can put your affiliate link, and voila! Money in your pocket when you make a sale!
I will also include ads that you can cut and paste into your website sidebar. The ad will automatically have your own affiliate link! (Always make sure your name is in the link before putting it on your website.) I will also include pictures and other goodies that you can use to help you sell my products.
Many of you have been my biggest fans, and you've recommended me to other people. Now I have a program that can reward you for your efforts. You deserve it! You will need to sign up with Clickbank first, as an affiliate. This takes less than two minutes, it's free, and here is the link. Once you have your Clickbank ID number, fill out the form below to get started.
Affiliate Sign-Up

Privacy Statement: Your information will never be rented, sold or displayed to anyone, ever.

May God bless you richly,
Susan Evans

Then you can log into your affiliate homepage, here.