Mother Goose Unit Study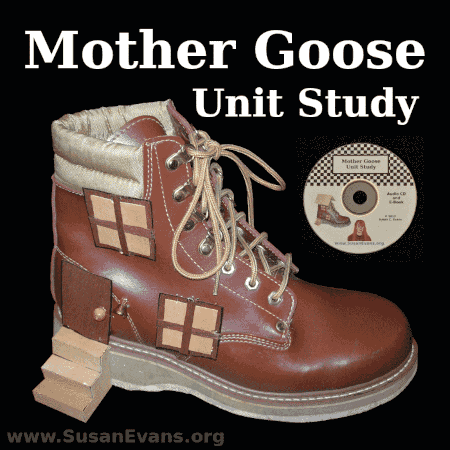 Did you know that Shakespeare, Benjamin Franklin, and many other writers of great literature quote Mother Goose? Yes, this is a classic, and even young children ages 0 to 4 can learn the classics. Activities for elementary-aged children are also included in this one-hour audio workshop.
This unit study includes a one-hour audio workshop and a 24-page e-book with 175 hands-on ideas for Mother Goose, bursting with tons of pictures of the ideas described.
$8.95