Organizing for a Fun Homeschool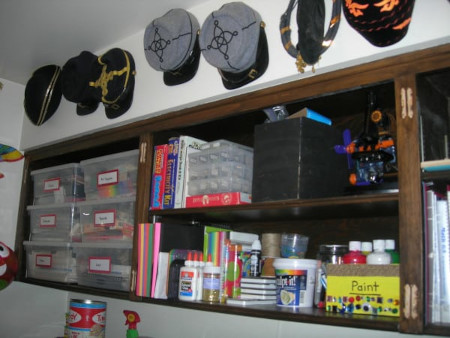 Would you like fresh new ideas on how to organize all your homeschool stuff so you're not tripping on it day after day? We have the perfect solution for you! Come on a virtual tour of our home, where we will show you:
How to organize each room in your house to maximize your space and streamline your time.
How to organize supplies for hands-on learning projects.
How to organize baskets and bins for unit studies.
How to set up fun learning centers for elementary-aged children.
This two-hour online video workshop is packed with information where we show you how to organize everything in your house. Talk about hands-on! You could pause the video and go do it, organizing each section of your house to make this year the best year of homeschooling ever!
"I just finished viewing your organization DVD. What a BLESSING!!! I have 5 children ages 5 months to 9 years. I've been homeschooling for a total of 3 years now. But not once has anyone ever shared so much. I'm just so grateful, that I could go on and on." -Tatiana
Maybe your homeschool has become dull, and you want to incorporate more hands-on learning. But where do you store all the stuff without tripping on it?
We will facilitate organizing your homeschool for just $14.95!
$14.95