Pilgrims Unit Study
How would you like to go back in time to visit the Pilgrims? In this unit study, you will be immersed in that time period so much that your kids will feel like they are experiencing it first hand.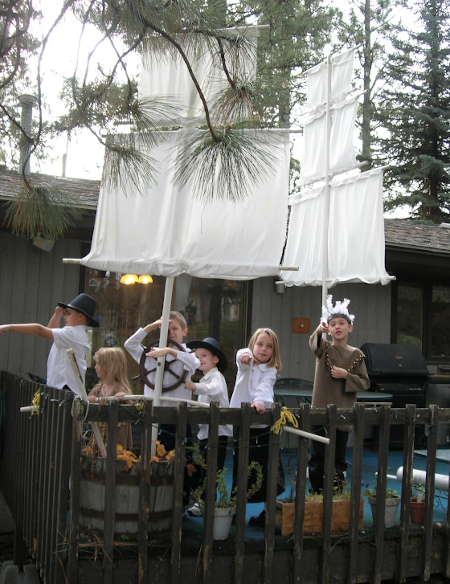 Here are all the goodies included in this unit study:
Video demonstration on how to assemble a Mayflower ship off your back deck using inexpensive PVC pipe and an old sheet
Video tutorial on how to make candles
Short video clip on how to make butter
Video showing great books about Pilgrims that we have enjoyed over the years
One-hour video workshop that includes a 35-slide powerpoint to show you even more hands-on activities we've done over the years to study the Pilgrims and Thanksgiving
The following printables are also included:
Downloadable list of all the hands-on activities we did, along with instructions on how to do them.
Printed instructions on how to assemble the Mayflower ship.
You will also receive these bonuses:
Fun Autumn Activities for Kids (30-min video with printable PDF)
Fun Bonding Activities for Christmastime (downloadable 1-hour audio workshop with PDF powerpoint presentation)
This is an online digital product. When purchased, you will have permanent access to watch the videos and download the printables.
Why not make this Thanksgiving the best one ever?
$9.95