Fourth of July Unit Study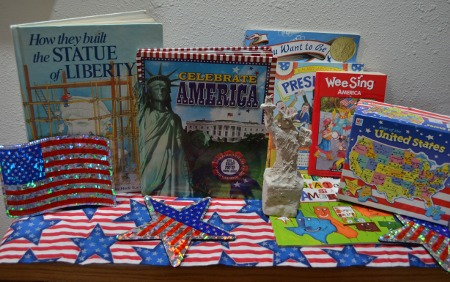 A Fourth of July Unit Study is perfect for the week leading up to the Fourth of July. Why not teach your children about the founding of our great nation? Our children need to understand that our country was a refuge for people who wanted liberty to worship God in their own way and who wanted to be free from the oppression of a government that overtaxed its citizens when they had no say in what the government was doing.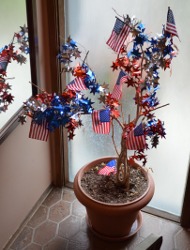 A great way to start this unit study is with some patriotic music. All children should learn the words to the following patriotic songs:
The lyrics for these patriotic songs can be found here:
My favorite patriotic song for the Fourth of July is "God Bless the U.S.A."
You can re-enact the signing of the Declaration of Independence while dipping feather quills into ink:
My favorite poem for the Fourth of July is "The Midnight Ride of Paul Revere" by Henry Wadsworth Longfellow. Each of my sons has memorized this poem and recited it while wearing a three-cornered hat:
Next you can review where each of the original colonies were located, as well as putting together a puzzle of the United States.
You can read picture books about the bald eagle and make a lapbook: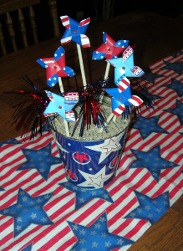 Why not study the Statue of Liberty? Here is a free Statue of Liberty Unit Study, which includes a virtual tour and fun crafts:
If you need a quick and easy way to decorate your home for the Fourth of July, here is a fun display:
You can make your own patriotic pinwheels for the decorations by downloading these free pinwheel printables:
An easy patriotic art activity is to make a collage of what it means to be an American. Instructions for this activity are found on my blog:
Here is another fun art activity for the Fourth of July. Painting fireworks has never been so easy!
Why not end the Fourth of July Unit Study by watching a gorgeous fireworks display?
For access to hundreds of unit studies: Unit Study Treasure Vault