France Unit Study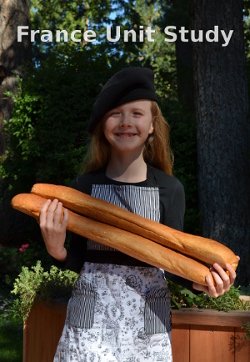 Why not start your study of France by checking out some books from the library about France? My daughter loves the Madeline books, and we also love the Disney book, Painting the Town: An Adventure in France. Goofy runs around town with Mickey, making a mess out of everything. Other books from the library will show you the main sights in France.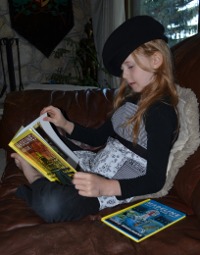 You might want to print out a color map of France to put on your wall. You can print one out here.
You can also make a flag of France by dividing an index card into 3 parts, coloring the parts blue, white, and red. Attach the index card to a stick and wave it around with gusto. I traveled to Paris before I was married, back when I was a teacher in London. My own experience with Paris in freezing weather was not the best. So instead of spending bucket loads of money on a trip to Paris, why not enjoy a 10-minute tour from the comfort of your own home while listening to some French music: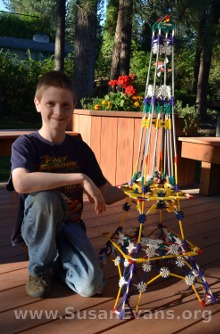 You can build an Eiffel Tower out of K'nex, Legos, toothpicks, or popsicle sticks. My son decided to make a model out of K'nex. It took him less than an hour. We've also made an Eiffel Tower out of large blocks, which took 5 minutes. Here is a free printable of the Eiffel Tower from Paper Toys. Be sure to print it on white card stock paper:
Or you can build an entire city of Paris out of white card stock paper:
After making a model of the Eiffel Tower, go ahead and take a tour by watching this video:
Your kids might want to paint on an easel while wearing a French beret. Here is an article that will give you ideas on how to paint with your kids:
Why not construct a cute French cafe for your children? Here are the instructions for this fun activity:
For more great unit studies that will blow your socks off: Unit Study Treasure Vault.