Alice in Wonderland Unit Study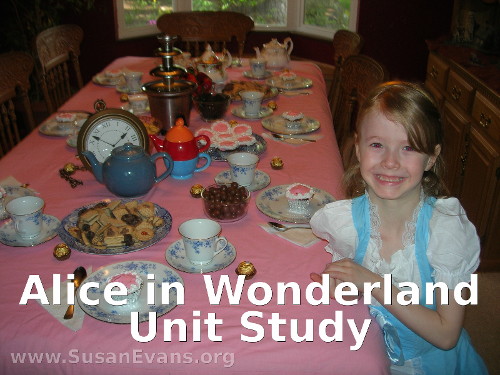 If you want to do an Alice in Wonderland Unit Study, you have come to the right place. Years ago when my children were younger, I read the book Alice in Wonderland to them, and I have to say something strange. It's even more strange coming from a former English teacher, but my opinion is that the Disney cartoon movie is actually better than the book! Gasp. I said it.
The book seemed silly and fluffy and sort of hard to follow. I love the poem "The Jabberwocky," however; even though it has nonsense words, it's absolutely delightful. I memorized the poem years ago before I became an English teacher, and when I had babies, I would recite the poem to my babies. Yes, and when I eventually bought a dragon puppet, I pretended that the dragon was reciting the poem. My kids squealed with delight and grinned from ear to ear.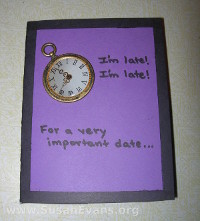 So you see, it seemed appropriate that I would do an Alice in Wonderland Unit Study with my kids at some point. First you need to read the book or watch the Disney cartoon. If you want to have a poetry recitation, you can memorize any poems you want and recite them during the Mad Hatter's Tea Party.
Because what better way to end your study of Alice in Wonderland than to have a Mad Hatter's Tea Party? You will need to make an invitation, and you can choose either a clock or a teapot. Or a fun hat like a top hat. I chose to buy a clock sticker to stick on some purple card stock paper. With a black marker, I wrote the words to invite people to the party.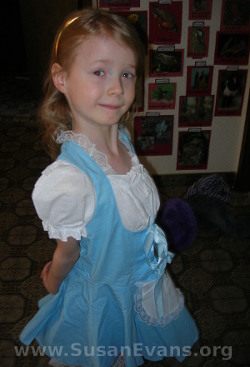 It helps if you happen to have an Alice in Wonderland costume, but otherwise you can have someone wear a white blouse with a blue apron. If you want to dress up as other characters, you can do that. You can easily make bunny ears for the late rabbit (here are some printable rabbit ears), and you can make a large clock out of poster board.
If you are looking for printables to go along with an Alice in Wonderland unit study for literature class, take a look at these:
Here is a great Alice in Wonderland art activity for older kids: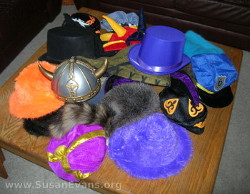 You can play Alice in Wonderland-inspired games. When we had our Mad Hatter Tea Party, we collected lots of fun hats from yard sales, and we threw them on a table. That way when guests entered the party, they could choose a hat to wear, to add to the merriment of the day. You can also play any of the following games: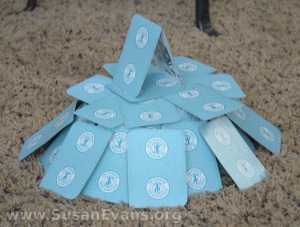 Playing Card Activities: You can play a card game or make a simple house of cards. Here are some other card activities: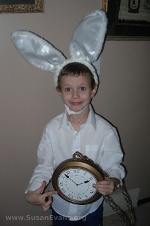 If you liked this unit study, why not join the Unit Study Treasure Vault? You will instantly have access to over 2,000 pages of unit study goodness!