Living Geography:
Travel the World from your Living Room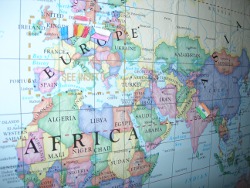 Plunge into different cultures from your own living room! Edible experiences, geocaching, and map-making are a few of the topics covered, and you will also see how to incorporate creative writing into your study of geography. Cultural foods, make-believe passports, and virtual world travel will be presented in this wonderful workshop that will pump life into your homeschool geography class!
This one-hour online video workshop was recorded at a Christian Family Home Educators Homeschool Conference. 
$9.95




**This video workshop is free when you join the Unit Study Treasure Vault.**