Making History Notebooks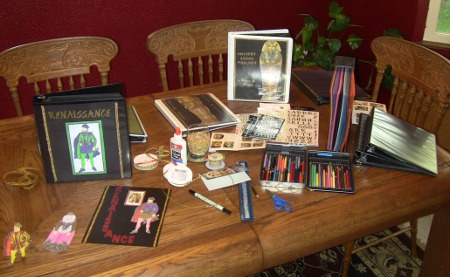 This 40-minute video workshop will show you how to put together history notebooks for homeschooling. It covers the following topics:
Three ways to organize history notebooks
How to decorate history binders and notebook pages
How to preserve the work of your children so that it lasts
Integrating map work into your history notebook
How to make your children's work look good
Cause your children to spend more time on their work
Fun ideas for adding texture to your pages
How to use stickers effectively on notebooking pages
Integrating creative writing assignments with history
How to use portions of coloring pages for actual learning
Using interactive elements in your notebook pages
All of these topics will be covered in this fun workshop. Why not grab your copy today?
$9.95




**This video workshop is free when you join the Unit Study Treasure Vault.**