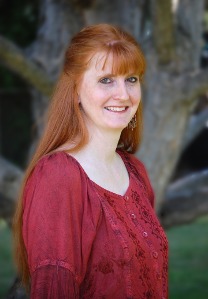 Bring more joy to your home through hands-on learning.
I'm Susan Evans. I help homeschool moms bring more joy to their home through hands-on learning. I also encourage women to draw closer to God by making their faith real. I enjoy speaking at conferences, teaching creative writing classes, and homeschooling with unit studies.
Main Sections of This Site:
On this website you will see hundreds of fun articles, videos, and blog entries. Everything that I do points to hands-on learning. I write a ton about homeschooling in all areas: science, history, geography, literature, writing, math, Bible, PE, and other miscellaneous subjects. I've created a huge Unit Study Treasure Vault, a membership site with over 2,000 fully loaded pages to actively engage your children in all subjects of homeschooling. I'm also the author of these two books:
If you are interested in booking me for a speaking engagement, take a look at my Speaking page.
How a Bill Becomes a Law!

Unit Studies 101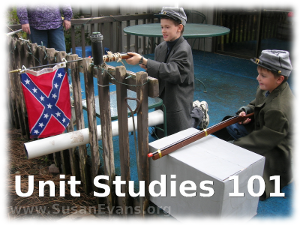 This 5-part series will give you a crash course on unit studies: what they are, how they are different than textbooks, and how to put them together. You will also find out how to accelerate your children's education through the use of unit studies. (Read more here.)
31 Days of Bible Crafts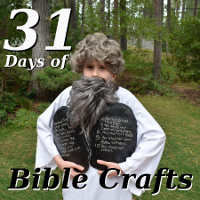 Go through the Bible from Genesis to Revelation with your kids, having fun with each craft. While describing how to do many of these Bible crafts, spiritual significance will be drawn from the projects themselves. Hands-on activities can help children to understand spiritual truths. Sign up to print the free e-book with color illustrations!! (Read more...)
Elementary Chemistry Series!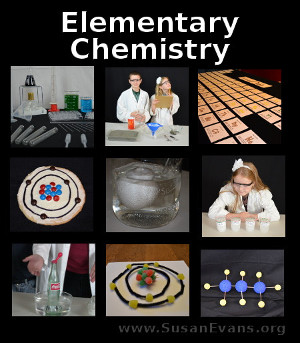 16 fun video episodes: (Read more...)
- Chemistry Tools
- Filtration Experiment
- Make Your Own Element Cards
- Mixtures and Compounds
- How to Build Atomic Models
- Atomic Cookies
- Building Molecular Models
- Breaking Covalent Bonds
- Acids and Bases
- Dissolving Calcium with Acid
- Measuring the Volume of a Solid
- Testing Charles's Gas Law
- Saltwater Experiment
- Saturated Solutions
- Freezing Alcohol
- Hydrocarbons